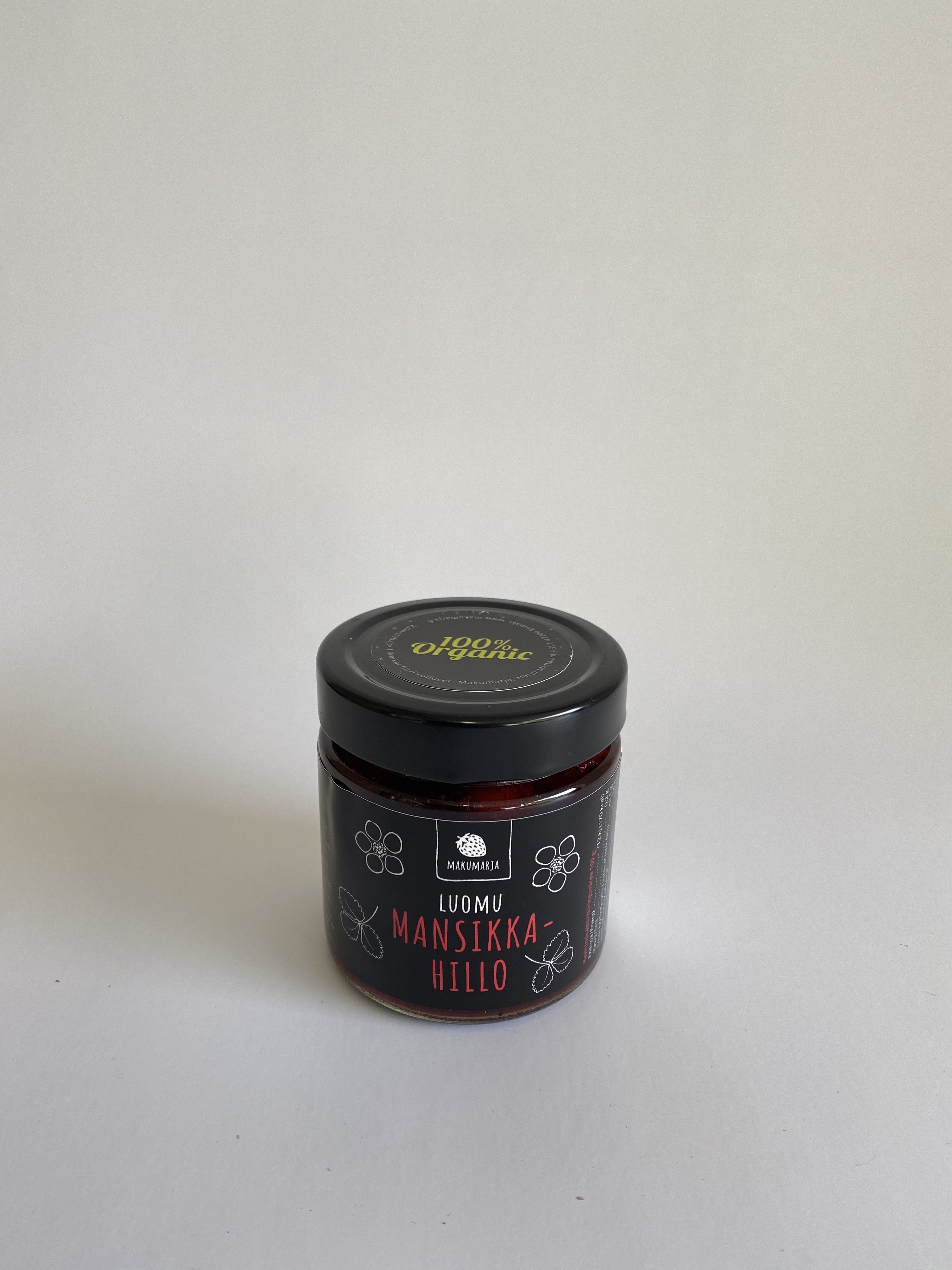 € 4,95 / 240 gram
(Vat 14 % 0,61 EUR)
Organic strawberry jam 240 g

Other food and drinks
Batch #1 (BBD: 2021-10-31)
PRODUCT INFORMATION
Organic strawberry jam, made of Finnish organic strawberries and organic cane sugar.
Makumarjan perinteinen luomumansikkahillo sisältää suomalaisia luomumansikoita, jotka on poimittu heinäkuun aurinkoisessa säässä Elimäen puhtailta luomupelloilta. Kiinteät Polka ja Bounty luomumansikat, perinteinen resepti ja luomuruokosokerin hienostunut makeus antavat luomumansikkahillolle ainutlaatuisen maun.
Paahtoleivälle arkena, puuroon perjantaina, lettujen kanssa kavereiden kesken tai viikonlopun iloksi juustokakun kanssa. Kokeile ja totea: Luomu maistuu mansikalta!
ADDITIONAL BATCH DETAILS