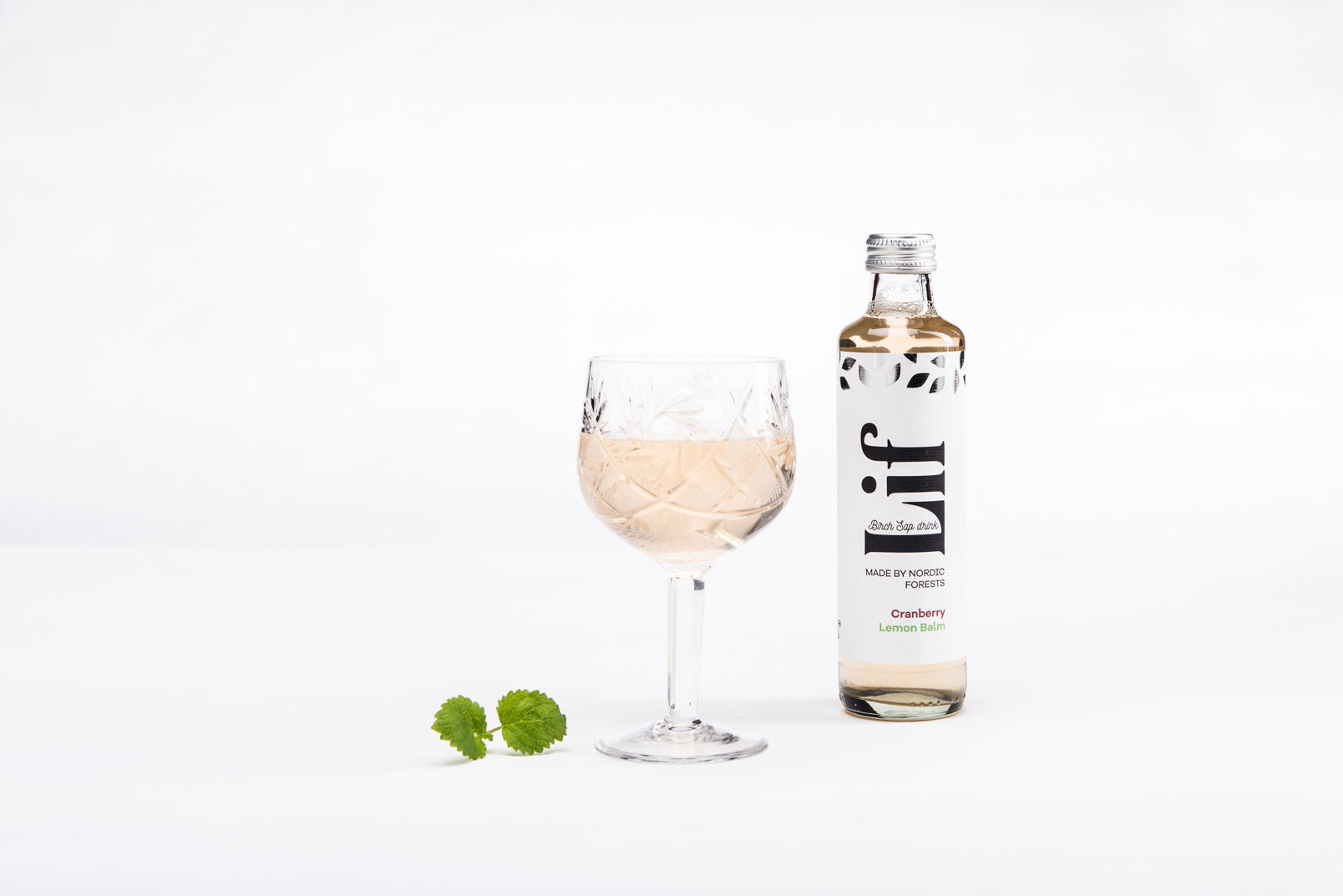 € 32,40 / 12 box
(Vat 14 % 3,98 EUR)
Lif

Beverages
Batch #1 (BBD: 2021-12-30)
PRODUCT INFORMATION
The LIF brand was created as an answer to the increasing demand for healthier, sugar free, functional beverages, and companies' abilities todeliver compelling products with unique flavors and a story to tell.
Lif is a premium birch water drink, collected by hand and packed with minerals, without sugar added and based in principles of simplicity and sustainability.
Our vision rests on a brand foundation of Scandinavian nature, whose purity inspires everything from the flavours and esthetics of the product to the values of a healthy lifestye.
Our Lif with Cranberry and Lemon Balm combines spring birch water with the pleasant citrus flavor of the Lemon Balm and Cranberries. The color of this fresh nordic drink is a pale shade of rosé.
Facts per 100ml
Ca 6mg
K 12,5mg
Mg 1,3mg
P 1,4mg
Zn 0,1mg
Mn 0,4mg
Na 0,02mg
Fe 0,02mg
Energy 18kj/4kcal
Glass bottles of 250ml
Case with 12 units
ADDITIONAL BATCH DETAILS