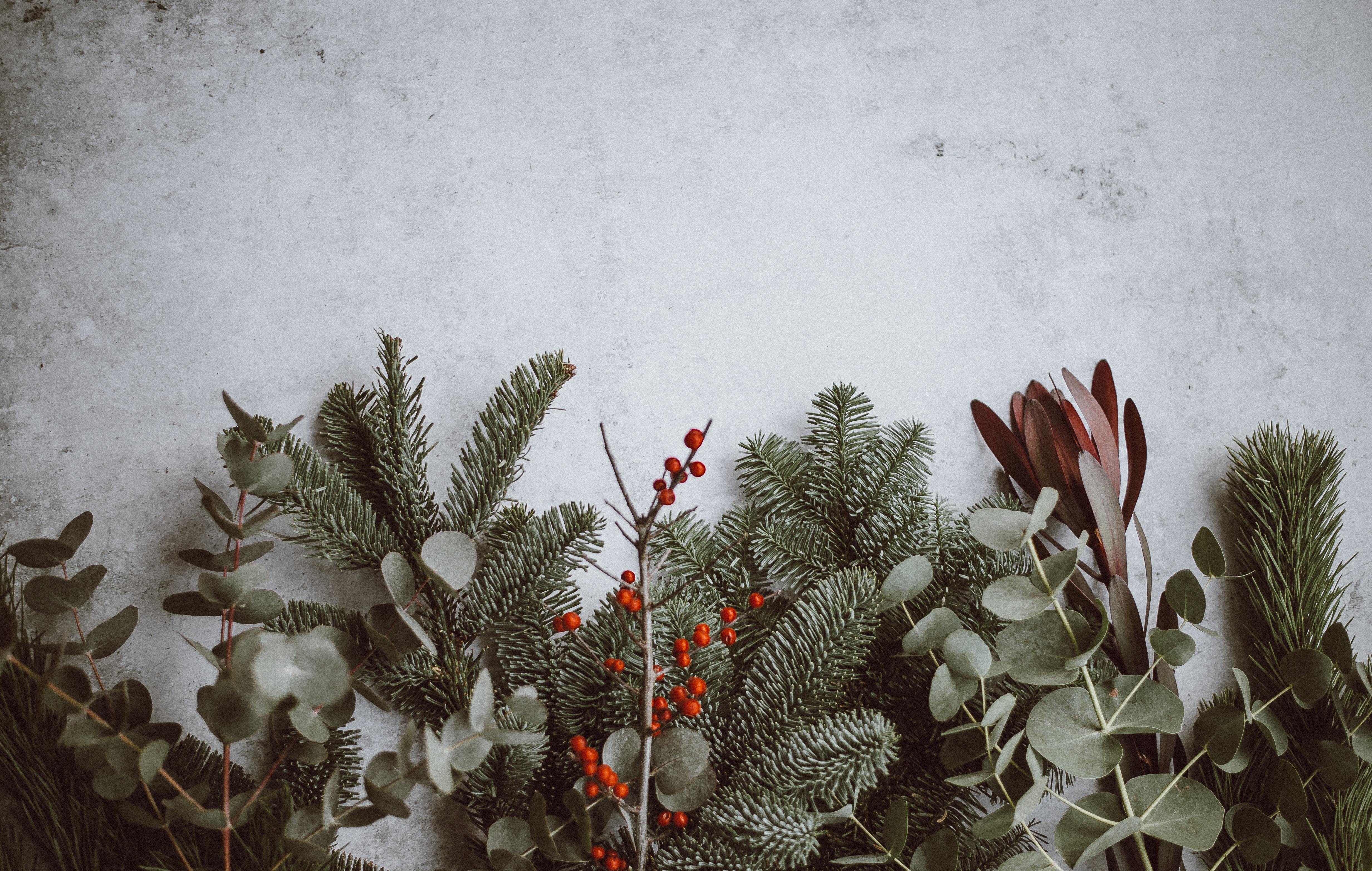 Back to Group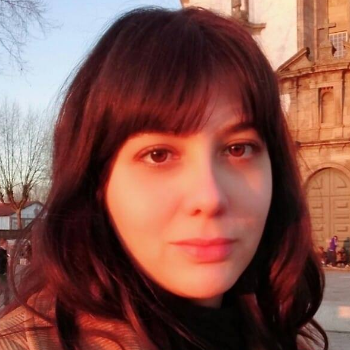 Top 10 Finnish Christmas Recipes
It's the most wonderful time of the year! Here you can find 10 Christmas Recipes that can't be forgotten at any Finnish table. In a year full of challenges, let's celebrate with our dearest ones, and delicious products from our Joulukassi, the exclusive Christmas Bag from Korjuu, can't be missed!
1. Salads 
The Finnish word for Christmas table is "Joulupöytä'', and in a classic setting of festive foods, these two recipes can't be missed. Rosolli is a delicious and colorful salad made of beetroot, potatoes, carrots, apple, onion, and gherkin pickles, with a cream and vinegar sauce. The other is sienisalaatti, an earthy salad made of salted mushrooms and onions, and a cream, sugar, and vinegar sauce. Both have a slightly sharp taste, extra delicious to balance the fattiness of some meats.
2. Salmon 
Although salmon is consumed regularly all year long, on Christmas it gets festive and a classic starter of a party. It can be marinated (graavilohi), cold-smoked (kylmäsavustettu lohi), or warm-smoked (savulohi). It can be consumed with dill, sour cream or cream cheese, garlic, and roe. Christmas salmon be hot or cold, in a salad, in a pâté, or a canapé. The variations are basically endless, so get creative. Serve your entrées with delicious glögi, ours is the Kulta glögi from Hommanäs!
3. Haukiterriini
Another option for a starter of a meal, the haukiterriini is a great way to use white fish in an exquisite presentation of a terrine. You need pike fillets, eggs, cream, dill, whitefish roe, lemon juice, salt, and pepper. Process the fish with cream, eggs, salt, and pepper, then mix the other ingredients together. Cook the mixture in a pan in a bain-marie, and serve with cream, dill, and roe. 
4. Pikkujoulupiirakat
A Karelian classic, pikkujoulupiirakat is a classic pie on most Christmas tables. One variation is the härkispiirakka, made of sun-dried tomatoes, onions, beef, chili, oats, basil, and fresh little tomatoes. Another recipe, now vegetarian, is the juuresjoulutortut. Take note of the ingredients: beets, carrots, parsnips, onion, garlic, walnuts, semolina, and grated cheese. Made with puff pastry, and shaped like stars, it looks - and tastes - amazing, as a starter of a delicious family meal.
5. Joululimppu
Rye bread is another staple on the Finnish table, and it can't be out of Christmas festivities. Joululimppu is a spicy and sweet loaf, with a dark syrup coating of the crust, that makes the bread extra shiny and delicious. It's made of rye and wheat flour, buttermilk, yeast, dark syrup, fennel and anise seeds, and pomegranate peel. The shine comes from syrup diluted in water, applied from the middle of the cooking until the end.
6. Casseroles
Finnish "laatikko" aka casserole is another star of the Christmas table. With three main variations of vegetables, rutabaga (lanttulaatikko), carrot (porkkanalaatikko), and potato (perunalaatikko), you can even find all of them at once. Lanttulaatikko is the one most linked with Christmas, for its mildly sweet taste. It's made of rutabaga, dark syrup, cream, ground ginger, cinnamon, nutmeg, egg, salt, and pepper. The creamy mixture is topped with breadcrumbs and butter, for extra crispiness. 
7. Karjalanpaisti
The karjalanpaisti is a traditional dish of the Finnish cuisine, and it's also a Christmas dish for many people. This recipe is festive, not like a regular stew. You need venison (or other flavorsome red meat), carrots, parsnips, onions, garlic, butter, meat broth, rosemary, allspice, cinnamon stick, and salt and pepper. Serve the rich stew with blackcurrant jelly and rye bread.
8. Joulukinkku
Here comes the protagonist of the show! Yes, the joulukinkku is the moment we have been waiting for all year. You need a ham, time, and an oven. The glazes of the ham are also unlimited in creativeness, so you can explore multiple ingredients: mustard, honey, almonds, coarse rye flour, coarse sugar, molasses, breadcrumbs, and more. I, myself, like to use the wonderful Konjakkisinappi by Matin Mainio and the delicious Metsähunaja by Nordic Bee Co. Best combination for extra deliciousness!
9. Riisipuuro
Traditional riisipuuro is highly enjoyed as a Christmas dessert. Rice is cooked slowly in water and milk, and seasoned with sugar, a cinnamon stick, and an almond - which is believed to bring a lot of luck and success to its discoverer for the coming year. Other ingredients can be added, like coconut milk, (if a vegan recipe is what you are looking for), citrus peel, and vanilla pod. It can be served with a sugar crust, like a fancy crème brûlée version.
10. Joulutorttu
The Christmas tarts - Joulutorttu -, or star-shaped tarts, are simple to make, whimsical, and delicious. Puff pastry can be store-bought, cut into squares, and filled with jam - our suggestion is the festive  Mustaherukkahyytelö by Makumarja -. The star shape is made by twisting each side to the middle and baked until slightly golden and puffed. The stars are dusted with powdered sugar once ready, to make it extra festive like snowflakes. But don't eat it hot, wait for the rest of the family to arrive, and then enjoy all the Christmas treats together! Finish off the night with delicious Organic Mexico Coffee from Paahtimo Papu, and Puolukka Tumma Suklaa from Taiga Chocolate.
Hyvää joulua!!
Photo: Annie Spratt on Unsplash
Edited 1 year ago
Article Comments
This article has no comments yet.