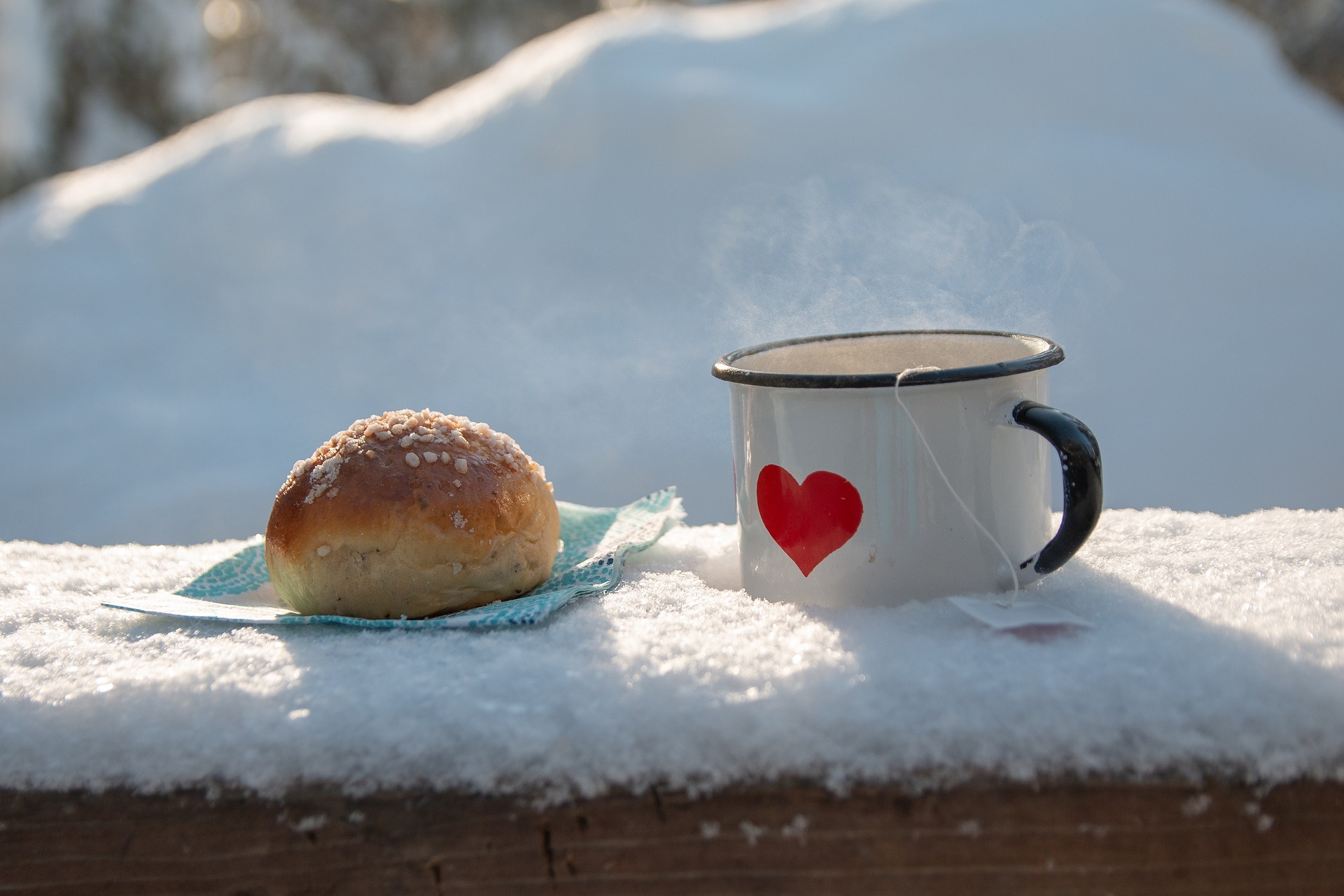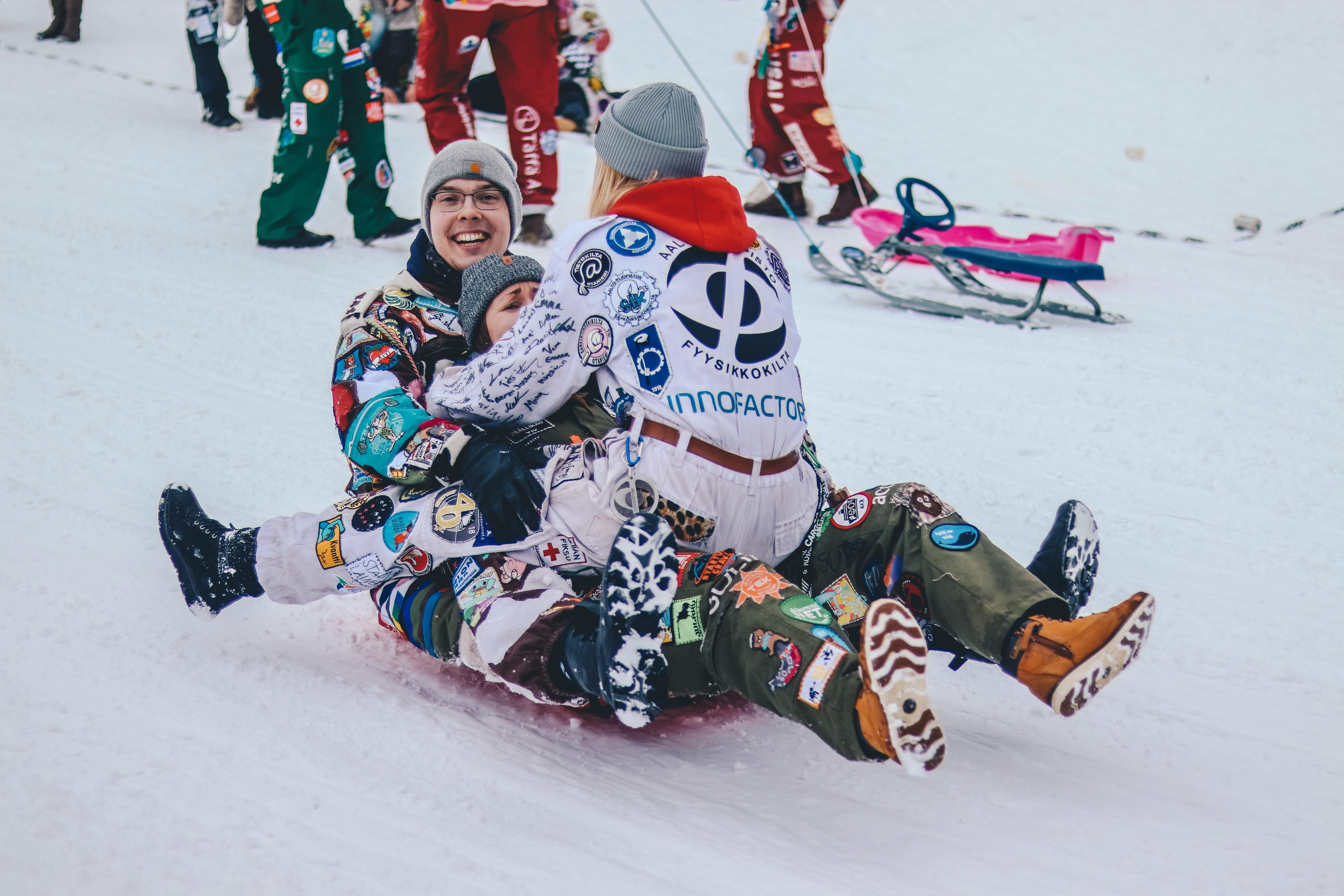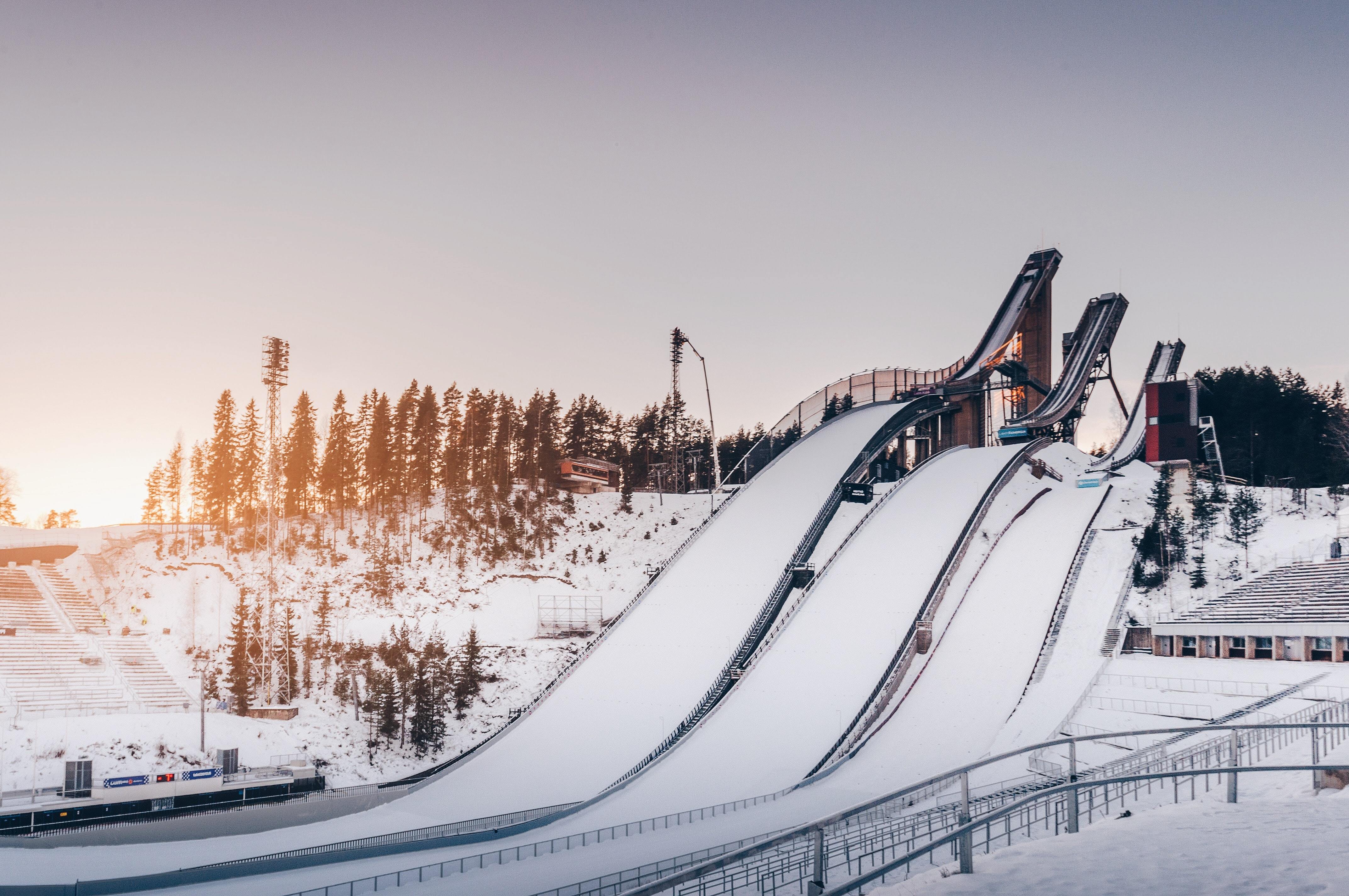 Back to Group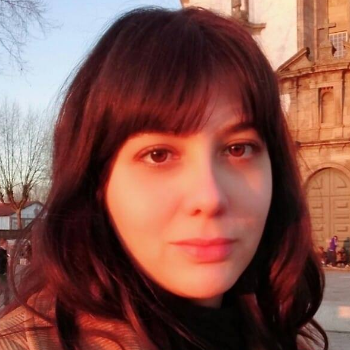 Top 10 Winter Activities in Finland
Winter is officially here, seen by our layers of clothing, chilling temperatures, and snow bringing a special magic to this time of the year. But winter is not - at all - a time to be locked in. So, here is how to make indoor, and outdoor, times even better.
Let's now check our top 10 winter activities, for Finns and tourists:
1. Sports! Warm-up your socks, we are going out.
Yes, you have a myriad of things you can do to have fun in the snow, and sledding is the number one for everyone between five and fifty years old. And you can find a pulkka easily, to go sliding down the hills. In the Helsinki area, Kaivopuisto Park and Sinebrychoff Park are some of the best spots to release the little child in you - and the actual kids too.
If sledding is not your vibe, skiing and snowboarding can be fun, with 75 ski resorts for you to choose from. Also, ice karting, snowmobiling, and kick sledding are options for those who like a vehicle to explore the local area. And ice skating, of course, with ice rinks spread around most cities.
2. Get inside a warm glass igloo and search for the northern lights.
I know, just this sentence is enticing. You are in Lapland, close to the arctic circle, and ready to see the northern lights, the beautiful phenomena that produce a prismatic effect on the surface of the earth. Several resorts now have glass igloo options, with 360-degree chances to experience this magical event. Kakslauttanen Arctic Resort, Nellim Wilderness Lodge, and Levin Iglut Golden Crown are some of them.
3. Find the red-nosed reindeer in a wild herding farm.
Instead of going to a zoo, why not experience a real connection with a herd of wild reindeers? In Inari, at the Reindeer Farm Petri Mattus, you'll get acquainted with the work of a Sámi herder at the Hammastunturi wilderness area. Petri says that "reindeer herding is a job that goes from one generation to another. You have to grow into the herding and it must come from your heart." The animals live freely in the wild all year long, and the tradition of looking after the reindeers is an activity of the whole family. So, next time in Lapland, meet the Mattus family.
4. One-way ticket to being a daytripper.
As The Beatles already sang about Sunday drivers and daytrippers, we highly suggest you enjoy winter outside of your hometown. It can be a 30-minute drive to a park, a nearby forest, a ski resort, but to enjoy those six months of cold weather the best way possible. From Helsinki, Vihti, Talma, and Messilä are great spots to bring the kids for a nice sledding adventure. Also, the Nuuksio National Park has all that beautiful winter forest scenery you dream of, for hiking, cooking, and relaxation.
5. What a glorious day (and year) for a sauna and ice swimming, right?
Sauna and lake swimming go well together, but in winter it gets a whole new meaning with ice-cold dippings. Finns are more than used to the freezing temperatures of the waters, and find it funny to see tourists struggling when they do it for the first time. I, a Portuguese fellow familiarized with warmer temperatures, find the idea… refreshing. With two million saunas to choose from in Finland, it's impossible to go through winter and not do the experience.
6. It's warm inside and outside: the fireplace and bonfire season.
After all the ice-cold swimming, time to snug in front of a fireplace at home, or at a small cottage surrounded by the forest. Sounds idyllic and wonderful, and you can even pair the experience with an exterior bonfire, to roast sausages or some fish. Winter is pike-perch, perch, vendace, and burbot season, so enjoy some family time around the fire, with delicious foods.
7. Take a meditation time by the water.
If swimming in a frozen lake doesn't appeal to you, how about fishing in one? All you need to do is drill the icy surface of the lake, and take your fishing rod, warm clothing, and time. Yes, you'll need some patience as ice fishing is a solitary quiet activity, well-suited for deep thought and meditation, for several hours. In the end, you can take home some perch, the national fish of Finland, and pike, two common types of fish in the lakes.
8. Get immersed in culture by visiting museums and churches.
Looking for an indoorsy day all-around culture? If in Helsinki, don't miss the National Museum of Finland, with artifacts from the pre-history to the modern period of Finland's history and cultural heritage. If art and design are more appealing, go to the Finnish Museum of Photography, the Museum of Contemporary Art Museum Kiasma, or the Design Museum. You can also find spots for meditation and solitude at architectural wonders, like the Temppeliaukio Church and the Kamppi Chapel, or classical buildings as the Suomenlinna Church, and the Helsinki Cathedral.
9. Time to get cozy and taste the best coffee and tea in the country.
We all know Finns don't need to wait to get cold to start drinking hot beverages. As the biggest consumer of coffee in the world, a cup of brewed deliciousness is sacred every day, every time. So, why not explore the coffee and tea shops around Helsinki, to taste some incredible, single-origin, organic, you choose. Helsingin Kahvipaahtimo is one of those spots to find ethically sourced coffee. Or if your preference is a good tea, don't miss Old Tea Shop and Demmers Teehaus Helsinki, to find the best organic and tasty teas from around the world.
10. Explore your kitchen in a cooking extravaganza.
Winter is not an easy time, especially to find local produce. But check now what is in season: Root vegetables like jerusalem artichoke, turnip, carrots, rutabaga, and celeriac. Citrus fruits. Barley and buckwheat. Dried fruits, nuts, sesame, and sunflower seeds. And there is a whole world to explore with these foods. As a season perfect for hearty meals, make your own casserole, hot pots, soups, meat stews, and even blinis. Our suggestion of a recipe to try to make at home is the Merimiespata – or Sailor's Stew.
Here's the list of ingredients: lean beef (boneless), cut into cubes, onions, potatoes (or turnips), carrots, mushrooms, beer, beef broth, soy sauce, salt, sugar, pepper, bay leaves, and thyme. Brown the beef cubes in a skillet with oil. Pour the vegetables, meat, and seasoning into a baking pan, add the liquids and cook in the oven for 2 hours. Serve with pickled beets and rye bread for extra deliciousness.
Edited 2 years ago
Article Comments
This article has no comments yet.