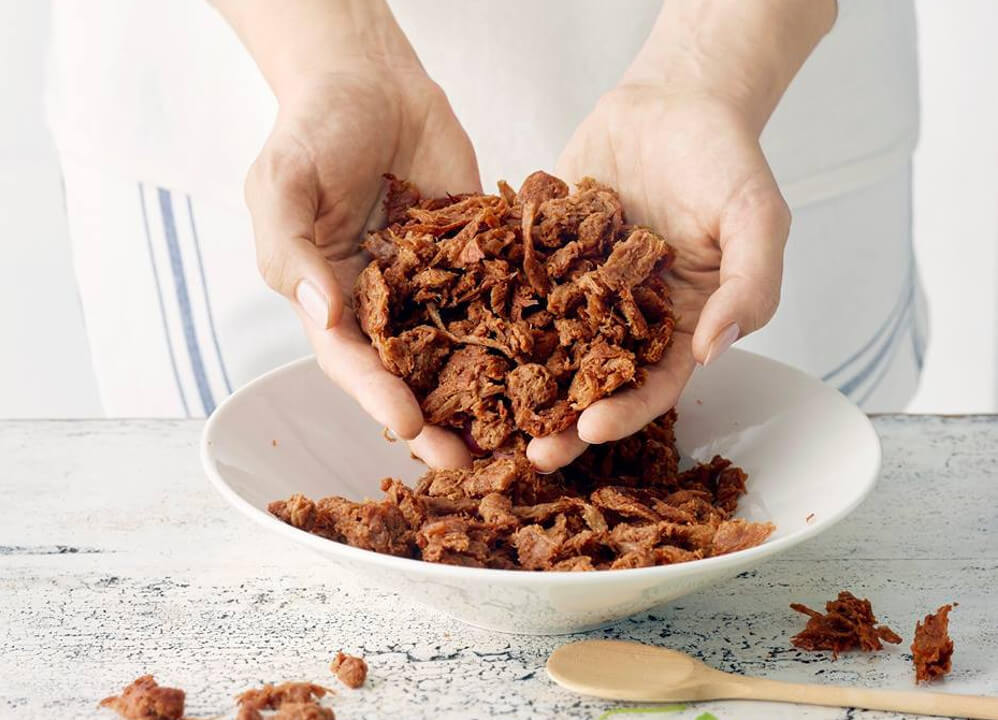 Back to Group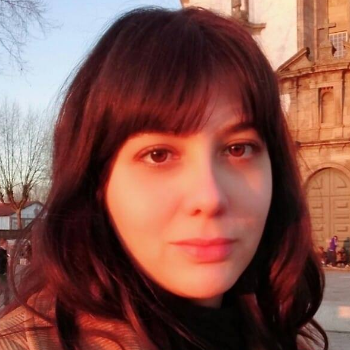 Technology + Sustainability: The Upcoming of New Plant-Based Foods
Look at the photo above. It sure looks like meat, right? But no, it's made out of oats. Food science is using tech to solve a problem that mankind will soon face: how to feed the entire planet. As the human population continues to grow, plant-based foods are now explored as one of the best ways to keep a regular protein consumption, but converging with concerns on sustainability and carbon footprints.
This new diet is not a novelty for Finland, considered a forerunner in plant-based initiatives, where vegan and vegetarian options are getting more popular by the minute. Not just specialized restaurants, but food industries invested in researching and discovering new ways of developing ingredients, products, and enhanced flavors in plant-based foods. This new technological market is calling attention everywhere, as not just the private sector is interested in this profitable trend, but also the governments.
Canada was the first country investing in plant-based food innovation, with a fund of $100 million. Almost two months later, Finland announced its own investment at the State-owned nonprofit VTT (Technical Research Center of Finland), in joint research with the University of Helsinki. The fund of €2.1 million will go towards the EXPRO Project, a co-innovation initiative that aims to develop plant-based proteins from native crops, such as oats, rapeseed, peas, and fava.
The latter, a difficult crop to work on a large scale, is the main ingredient of the brand Beanit, producing plant-based protein with this surprising legume. "The whole idea actually came out of a Finnish self-sufficiency initiative quite a while before the vegan trend became big. Initially, we worked with green peas, making products mainly for the HoReCa channel. After some time however we started looking for an even more versatile and above all neutral tasting ingredient, and through some trial and error fell in love with the Finnish fava bean," says Annika Boström-Kumlin from Verso Food.
So far, grains like soy and wheat have been the most used ones to produce plant-based products, such as tofu and seitan, but this new trend also uses the locality of the ingredients as part of the philosophy. The EXPRO project focuses on the development of plant protein products from domestic raw materials, covering the whole chain of production, from raw materials and product development to consumer and market research.
And all of this investment is due to strong consumer engagement. Finland is seen as a thriving market for plant-based foods as consumption of meat and milk is decreasing each year, and the interest in a variety of products plant-based is only going up. Also, scientists have reiterated that transforming our global food system is crucial if the planet Earth will be hosting 10 billion people by 2050. And not just the expansion of the population, but also the increase of diseases related to meat production.
Besides the wake-up calls, the plant-based industry is seen as highly attractive for the reach to international markets. So far, few companies have reached many countries, conquering a profitable and robust base. Gold and Green is one of them, using a very healthy and important cereal as the main ingredient. "Oats are already known as "superfood" in many parts of the world, and maybe that's why people have been excited about the Pulled Oats as well. We know that, above all, our customers are looking for healthy options without sacrificing taste," says Viivi Pulkkinen from Gold and Green Foods.
Of course, we are talking about food, and it must taste good. It has to be sustainable, environmentally friendly, conscious, accessible, and of course, delicious. And Finland is investing in this, to be a reference in offering to the entire world amazing - and technological - plant-based foods.
Photo: Pulled Oats from Gold and Green. https://www.livekindly.co/
Edited 1 year ago
Article Comments
This article has no comments yet.